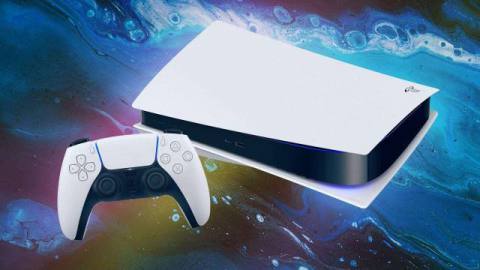 PS5 is suffering from a bug that causes games and apps to be caught in a "Queued for Download" or error state, with the only current fix seemingly to factory reset the console.The bug – which has been suffered by at least three members of IGN staff, among many reports popping up – appears to occur when a product is first set to download. The bug can then seemingly take two forms, either listing the game/app as Queued for Download, or as having suffered a download error. Both will prompt you to check the Downloads menu, which then shows nothing.
The upshot is that your game is stuck in limbo – it won't download, and it can't be cancelled and redownloaded. In all cases among IGN staff, the PS5 library will show that you own the game/app, but checking the PS5 Store will say that you don't, asking you to purchase it.
Large numbers of reports have centred on the bug hitting the PS5 version of Call of Duty: Black Ops Cold War (with the PS4 version seemingly downloading as normal). Two IGN staff members, myself included, have suffered the problem with that game. Another IGN staff member encountered the issue when trying to download Godfall, and we've seen reports of the bug hitting Demon's Souls, Spider-Man: Remastered, Sackboy: A Big Adventure, and the Disney+ app. So far, the bug has seemingly only affect games or apps with a specific PS5 version.Activision is recommending a factory reset to those who get in touch about the issue regarding Call of Duty, and that did solve the problem for an IGN staff member. Other users have reported that a factory reset solved the problem, too. Many will be loathed to wipe their console and download their games again, but no other workaround has yet been found at time of writing.
Sony has not yet commented on the issue – we've contacted the company for comment.
Joe Skrebels is IGN's Executive Editor of News. Follow him on Twitter. Have a tip for us? Want to discuss a possible story? Please send an email to newstips@ign.com.News Source