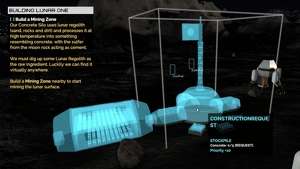 Prison Architect developer Introversion is launching a new monthly YouTube series, titled Chris Delay's Fail Masterclass, showcasing some of its abandoned prototypes – and you'll be able to play each one in return for a one-off donation to charity.
"Behind every great video game comes a plethora of ideas, missteps dead ends and almost-made-its," explains the developer of its new YouTube venture, "Usually these embryonic prototypes get dumped in an archive and left to digitally rot, cursed to never see the light of day or feel the loving caress of a players mouse. Until today….".
Each monthly episode will aim its sights on another of Introversion's failed prototypes, and the studio's Chris Delay and Mark Morris will dissect what worked, what didn't, and explain why it was ultimately abandoned it.