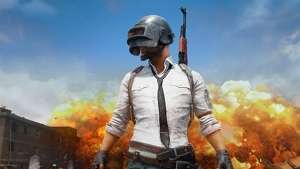 Hold on to your level-three helmets, as in addition to upcoming sci-fi game The Callisto Protocol, it seems Krafton has a couple more PUBG-universe surprises in store for us over the next few years.
The information comes from a Bloomberg interview [paywall] with Kim Chang-han, CEO of PUBG Corp's parent company Krafton, who said the company would "not stay as a one-hit wonder". According to Bloomberg, Krafton plans on releasing a new mobile title this year that will be based on PUBG, in addition to another PUBG-related PC and console title by next year, then followed by the release of The Callisto Protocol in 2022.
So what are these games going to be, exactly? Earlier this month we heard reports that Krafton is working on sequels to both PUBG and PUBG Mobile (as spotted by PUBG leaker Player IGN), so it's possible the games referred to in the Bloomberg article are indeed PUBG 2.0 and PUBG Mobile 2.0. Unfortunately, we won't know for sure until Krafton releases further details.