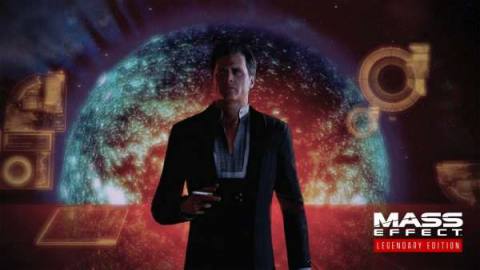 Mass Effect Legendary Edition only launched on Friday, but already it's making waves on Steam and in the physical charts too – with some exemplary player numbers coming in already.
BioWare's latest remaster hasn't even been out a week and already it's making an impact on the games industry. Between changing Tali's photo in Mass Effect 3 and giving players the opportunity to import Shepard's face via face codes, it's safe to say the game gives the iconic series a bit of much-needed spit-and-polish.
These improvements haven't been lost players, either: to date, the game's peak concurrent total has hit 59,650 (via Steam Charts). That's the highest any BioWare game has reached on Steam (thanks, BenjiSales). Not bad, right?
The game has also managed to top the UK's physical game charts, too, knocking Resident Evil Village off the top spot from last week. The gaming population is hungry for Shepard and the Normandy crew, it seems.
Our own Alex Donaldson noted that the Mass Effect Remaster in Legendary Edition is excellent, but showy visuals overshadow some of the original's mood and tone and criticized the strange choices the developers made when it came to rethinking the level scaling system in the game, too.
If you're keen to improve your own experience in BioWare's latest, you'll be pleased to know Mass Effect Legendary Edition has already received an FOV mod.
The post Mass Effect Legendary Edition sets new BioWare concurrent player record on Steam appeared first on VG247.