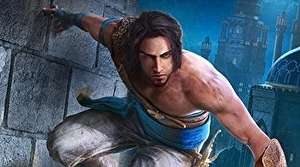 Ubisoft has apparently delayed its upcoming Prince of Persia: The Sands of Time remake until 18th March 2021, according to the publisher's Czech Republic Facebook page.
The remake was previously due to arrive in January.
Word of the delay appeared yesterday on Ubisoft Czech's Facebook, though it has taken a little while for people to notice. We expect this delay will apply globally, but we are checking with Ubisoft here in the UK to be sure.