As much as the PS5 boasts virtually instant loading times, this isn't going to count for much if you're still facing slow PS5 download speed. As we enter next-gen, game sizes are only getting bigger, where 50GB is fast becoming the norm, or often double that.
Being able to download your games and updates quickly is going to be important, especially if you've opted for the all-digital console. So in this guide, we'll be going through the ways you can improve your PS5's download speed. Some methods can be quite straightforward, or anecdotal, while others may require some additional investments. If you're looking for ways to increase your PS5's internet speed, then this is the guide for you.
Best ways to increase PS5 download speed
There are numerous ways to increase PS5 internet download speed when using PSN, but what are the best? The best ways to improve the download speed of your PS4 are:
Pay for a faster internet service to increase your PS5 download speeds.
Use a wired connection instead of Wi-Fi to maximise your PS5's download speed.
Move your PS5 closer to your Wi-Fi router to get faster download speed from your Wi-Fi router.
Buy a better Wi-Fi Router with improved range if your PS5 isn't nearby.
Use powerline adapters around your house and connect your PS5.
Pause and Resume the download to potentially improve your PS5 download speed.
Put the PS5 into Rest Mode.
How to download faster on PS5 for a price
While some improvements to PS5 download speed can be made at no cost, some more effective ways will require some additional investment. The best ways to increase the download speed of your PS5 by spending money are:
Pay for a faster internet service, such as fibre broadband.
Use a wired ethernet connection instead of Wi-Fi.
Use powerline adapters around your house – makes a wired connection possible anywhere
The PS5 can connect to the internet via a wireless connection or a cable plugged directly into your router or adapter. In this portion of our PS5 download speed guide we'll explain how to improve the download speed on your PS4 by paying for a service or a product. These might be pricey, but are guaranteed results.
If you can, use a wired connection for Your PS5
By far the best thing you can do to improve your PS5's download speed is to connect the console to your router or network via a cable. Even if your PS5 is close to your WiFi router, plugging in a network cable is guaranteed to increase its download speed.
If your router is in a different part of the house, then you don't need to pull a complicated line of ethernet cables to get the job done. Instead, you can invest in Powerline Network Adapters. These clever devices let you connect to your router via your electricity cables, so you just need to plug into any room in your house then attach a cable that way.
Buy Powerline Adapters from Amazon US
Buy Powerline Adapters from Amazon UK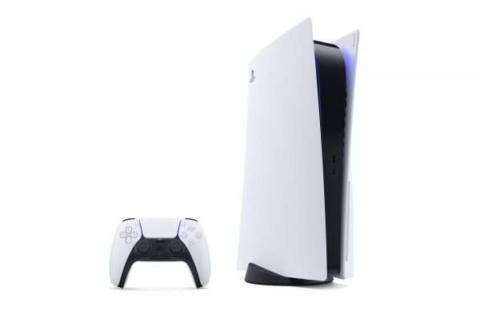 Pay for a better internet connection for your PS5
If you've been using the same old internet connection for many years now, you might want to switch to a better faster service. If you're looking to download huge files via your PS5, you're going to want Fibre Broadband, which many providers also now include an Ultra-fast option giving you download speeds of over 100Mbps.
Check if your current provider offers this service and if it's available in your area. If you're out of the minimum contract period you may also find switching to a new provider offers better value for money.
Fibre Broadband providers in the US
Verizon 200Mbps for $29.99 per month
AT&T 1000Mbps for $60 per month
Fibre Broadband providers in the UK
BT Full Fibre 100Mbps for £32.99 per month (plus 3 months free)
Virgin Media Fibre Broadband 108Mbps for £24.99 per month
Vodafone Gigafast 900Mbps for £50 per month (plus 6 months free)
Hyperoptic Hyperfast 900Mbps for £35 per month
How to increase PS5 download speed for free
You don't always have to splash out on new equipment or services to increase your PS5's download speed. Here are some ways to increase the download speed of your PS5 for free:
Use a new DNS.
Use Rest Mode on your PS5.
Pause and resume the download on your PS5.
In this section of our guide to improving your PS5's download speeds, we'll look at options you can explore that cost no money whatsoever. Some of these are anecdotal and may vary in results, but they're worth trying.
Change DNS on your PS5
This is known to help some people out and just requires tweaking the settings of your PS5. It has been reported that changing your DNS settings to use Google's DNS server increases PS5 download speed. If you want to give it a try, follow our steps below:
From the PS5's home menu, go to the "Settings" on the top right (the cog wheel symbol) in between the search icon and your profile icon.
Go to the "Network" option.
From the Network screen, go down to Settings then choose "Set Up Internet Connection".
Select the network connection you're already and press Options, which will give you an option to go to "Advanced Settings".
In Advanced Settings, use the following settings, with the DNS being the key things to note:
IP Address Settings = Automatic
DHCP Host Name = Don't Specify
DNS Settings = Manual
Primary DNS: 8.8.8.8
Secondary DNS: 8.8.4.4
Proxy Server: Don't Use
MTU Settings: Automatic
With these settings changed, turn off your PS5 and then turn it on again. Hopefully you'll notice improved PS5 download speeds.
Put Your PS5 into Rest Mode to improve download speed
It probably makes sense that for big downloads, you might want to put your PS5 into Rest Mode then leave it overnight to download. How much better the download speed is however anecdotal so don't necessarily expect it to work. We're also aware that the PS5's Rest Mode is causing some serious issues, so until Sony has addressed this in a future patch, we don't recommend using the Rest Mode at this time.
But if you do want to use the Rest Mode function, here's how you do it:
First go to "Settings" on the home screen then select "System".
Go down to the "Power Saving" option and go to "Features Available in Rest Mode".
This menu shows the features available in Rest Mode, including "Stay Connected to the Internet". Make sure this option has been toggled on.
Once done, press the PlayStation button to bring up the Control Centre then select the Power button on the right. You'll have the option to "Enter Rest Mode". Your PS5 will enter a low-power mode and continue to download files.
Pause and Resume your PS5 download
Sometimes we've found that you can simply pausing and resuming your PS5 download can result in a better download speed. We're not sure if there's any logical reason for this, but it does seem to work for some people.
Simply access your downloads from your Control Centre by pressing the PlayStation button and then press X on the controller when you've highlighted the download that you want to pause. Then press X again to resume the download.
It's also advised that you only download one game file at a time. Fortunately, the PS5 already does this by default and any other downloads you may have are queued.
That's it for our guide to improving the download speed of your PS5. Hopefully one of these suggestions will get you into your games faster.
Elsewhere on the site you'll find a full guide to the PS5 DualSense controller, how to set up parental controls on the PS5, and where to find your video and screen captures on PS5.
The post How to increase PS5 download speed and get faster PSN downloads appeared first on VG247.