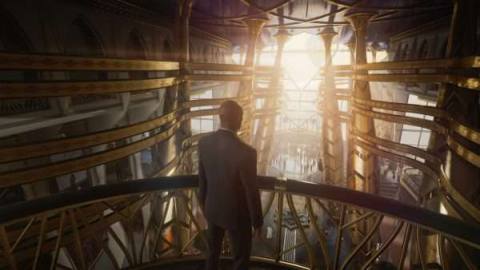 It looks like IO Interactive's mysterious third project is one it's working on for Xbox.
IO Interactive is working on a new project to be published by Microsoft for Xbox. That's according to a Windows Central report, which has been corroborated by Eurogamer.
The original report states that the game is very early in development, and that it's a fantasy IP. It's going to take place in a medieval setting, and feature dragons. Sources told Eurogamer that the project is "AAA in scope" and will be set in a large world. Little else is known about this game.
IO Interactive has been pretty open about the studio's expansion thus far. Alongside the successful Hitman series, IO is working on an original 007 James Bond game, which the studio hopes will turn into a trilogy. Then there's the third IP IO never really talked about, which we now know to be this fantasy game for Xbox.
Given how early in development reports suggest it is, don't expect to hear about it officially for a while. Nevertheless, it's going to be published by Xbox Game Studios, alongside other projects Microsoft is also working on with other third-party developers.
The post Hitman dev IO working on Xbox exclusive – reports appeared first on VG247.