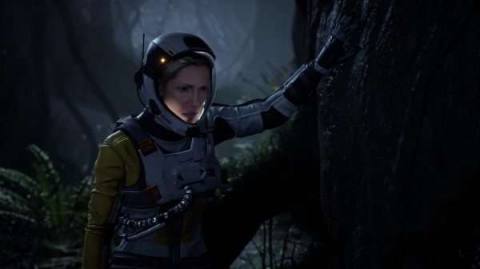 You may yet be able to salvage your Returnal save file.
Following yesterday's fiasco with Returnal patch 1.3.3 corrupting players' saves, developer Housemarque has officially detailed the next steps.
For starters, a new patch has been released – version 1.3.4 – that includes changes in 1.3.3, while fixing the save corruption bug. Everyone should download this patch. Housemarque detailed three scenarios for players who already had their save files corrupted by 1.3.3.
If you played the game after installing patch 1.3.3, check your save file size. If it's larger than 0KB, you can continue playing the game after installing patch 1.3.4. However, if the file size reads as 0KB, it means all your progress has been deleted and the patch won't fix that.
If your save file is gone, you should try downloading the backed up PlayStation Plus cloud save, after installing the new patch. If your console already uploaded the corrupt save to the cloud, you're sadly out of luck.
It's certainly a mess, but hopefully you could still bring back your old, uncorrupted save.
As for what the patch actually changed beyond that, Housemarque revealed that a number of problems causing Trophies in certain situations to remain locked, have been fixed. Unfortunately, you won't be retroactively rewarded those Trophies, so you'll have to do whatever the prerequisites are to unlock them.
The patch also removes the cheat codes enabled by connecting a keyboard, and makes it so you can only heal up once at your crashed ship (from the first biome).
The post Here's what to do if your Returnal save file has been corrupted appeared first on VG247.