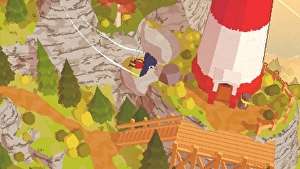 Editor's note: Take a breath. We're almost there. 2020's been quite the year, and it's very nearly over. Across the festive break, members of the Eurogamer team and our contributors will be running down their personal top five games of 2020, before we announce our game of the year – and before, of course, we hand over to you for the annual Reader's Top 50. Thanks for being with us this year, and see you on the other side.
Bartending isn't glamorous, but it has its perks. You get to be a background character in someone else's story, listening, watching, sometimes leaning over with a word of advice. Fertile ground for a writer, or anyone looking to slip out of their skin. Coffee Talk is the only late-night coffee shop in fantasy Seattle. It's also an easygoing slice-of-life sim with low stakes and good vibes, the perfect substitute for the pub chatter I've missed all year.
For halting first date small talk, I'd heartily recommend the visual novel A Summer's End: Hong Kong 1986 . With pulsing vaporwave backtracks and a palette of dreamy, dissolving neon, Summer's End resurrects a city out of time – Hong Kong in the grip of the eighties. Two lost souls have a chance encounter. Then another one. You know the drill. It's a love story of awkward pauses and small revelations, where the tactile and the emotional intersect. Pop records, a cassette player, old operas on DVD, everything takes on a hidden meaning. Watching these characters learn how to talk to each other will soften even the hardest gamer hearts.