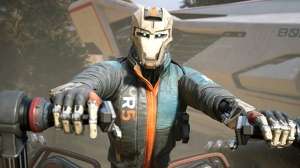 Developer V1 Interactive, the studio founded by Halo co-creator Marcus Lehto, has announced it will be closing down, less than a year after the launch of its debut game Disintegration.
Lehto founded V1 Interactive in 2016, and Disintegration – a sci-fi-hued blend of first-person shooter and real-time strategy game set against a futuristic backdrop of climate change, pandemic, and war – launched in June last year.
Unfortunately, the game's multiplayer component – supported by a real-money in-game store – struggled to find a significant enough audience, and V1 ultimately decided to end multiplayer support in November, just five months into the game's life.