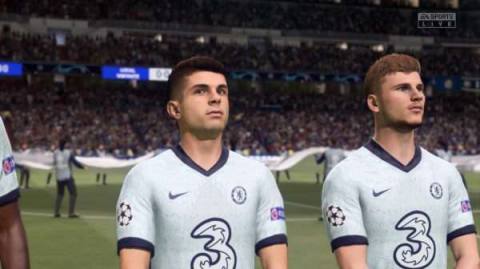 EA is not giving in to the demands of hackers who stole its data, and they're not happy about it.
Last month, it came to light that a group of hackers infiltrated EA's servers and made away with source code for FIFA 21, and some Frostbite engine SDKs – over 780GB of data.
As is often the case with these sort of hacks, the ultimate goal is to extort some amount of money from the victim. Similar to what CD Projekt's hackers did to the Polish developer, EA's hackers have also asked for money, or else they're going to offer what they have online to the highest bidder.
According to Motherboard, hackers started posting some of what they stole on an unnamed forum, namely a 1.3GB compressed archive containing references to Origin and some internal development tools. They also explained that EA has so far ignored their threats.
"Few week ago we send email for ransome [sic] to EA but we dont get any response so we will posting the [source]," one hacker wrote. "If they dont contact us or dont pay us we will keep posting it."
For its part, EA said it's aware of the post, and is analysing the files released so far. "At this time, we continue to believe that it does not contain data that poses any concern to player privacy, and we have no reason to believe that there is any material risk to our games, our business or our players," EA told Motherboard.
"We continue to work with federal law enforcement officials as part of this ongoing criminal investigation."
Perhaps the funniest revelation in this story is that the hackers actually asked Motherboard to deliver their extortion message to EA on their behalf, something the outlet obviously did not do.
The post Hackers begin leaking EA's stolen data after failing to blackmail the company appeared first on VG247.