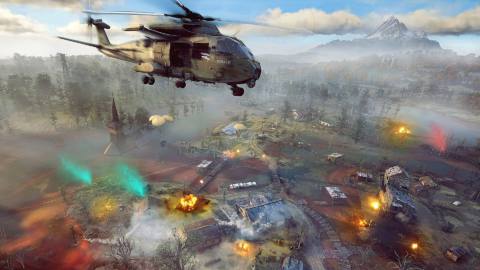 Today at the Ghost Recon 20th Anniversary Showcase, Ubisoft announced Ghost Recon Frontline, a new free-to-play, massive PvP shooter grounded in the Ghost Recon universe.
Developed by Ubisoft Bucharest, which previously worked on Ghost Recon Wildlands and Ghost Recon Breakpoint, the game offers a new way for you to explore franchise's universe, with a free-to-play, 100+ players, PvP first-person military experience.
In it, you will discover Drakemoor island, an open world filled with various landmarks and biomes. You can expect a large set of tactical support tools which will offer freedom in strategic gameplay throughout various game modes.