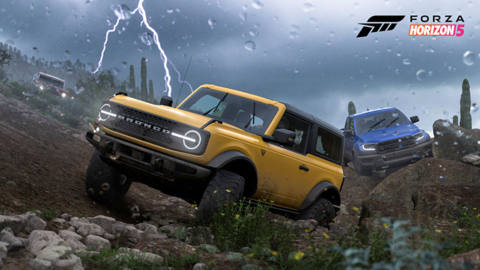 We're getting ever closer to the launch of PlayGround Games' Forza Horizon 5, and the developer is eager to share more news about the game as we edge towards the highly-anticipated racer's release date.
The ninth installment of the studios' "Let's Go!" series for the upcoming game – aired last night – did a deep dive into the hugely updated character customization feature, showing off a more robust avatar creation system than we've seen in the series before.
One of the most notable new updates is the ability to choose prosthetics for your character – an option that better represents players with disabilities, and seems to be in-line with Microsoft's overall initiative to do better by disabled gamers.