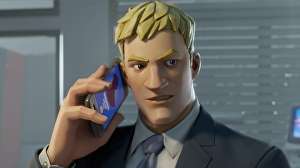 Fortnite will kick off its new season with Zero Crisis Finale, a first-of-its-kind solo experience for the game's battle royale mode.
The single-player mission will bridge the gap between seasons and be available from 16th March, whenever you first log into the upcoming Chapter 2 Season 6.
Alternatively, you'll be able to watch the experience online in cinematic form. Details of when this will premiere will be announced shortly.