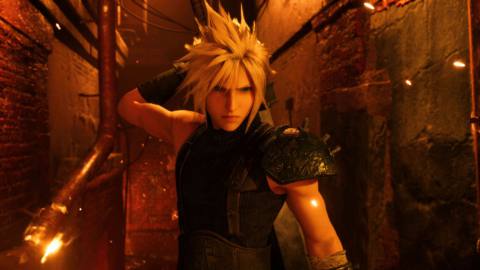 So, the obvious has finally happened. One year after the PS4 release of Final Fantasy 7 Remake we got Intergrade, the PS5 upgrade that also included a bonus chapter. And six months to the day after Intergrade's release, Sony's exclusivity grip on this reimagining of a classic was relinquished, the PC version announced. Fast forward a few more days to today, and the PC version of FF7 Remake is now available as an Epic Games Store exclusive. I've been playing it early.
What is there to say? Well, for starters, Final Fantasy 7 Remake is one of the very best games of 2020. It's admirable for a few reasons, chiefly how it handles the legacy of one of the most important games of all time and the fan expectations which come attached as a result. Even more admirable is how, after spending much of the game gingerly carrying those expectations with care, it then roughs them up and throws them out of the window – but also deftly avoids throwing the baby out with the bathwater. Where it leads in sequels could well end up being a real hot mess, but I do think the way FF7 Remake handles itself is something of a masterclass, and far more imaginative than many of the other remakes in the gaming space.
It's also a great game, though. Its reimagining of FF7's classic 'Active Time Battle' RPG mechanics into a more action-driven, directly-controlled affair is the best Final Fantasy has managed to blend old and new together – and the series has spent much of the past decade flirting with variations on that theme with mixed results. In short, it's a game well worth playing – and now it's opened up to a whole new audience on PC.
About Author