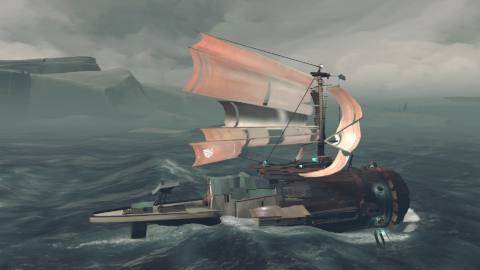 Far: Changing Tides, an atmospheric vehicle adventure that follows the emotional journey of a boy and his ship, is coming to Xbox Game Pass on day one in March.
Out on March 1, the story features the boy embarking on a voyage to find a new home, where he will sail stormy waters, dive unknown depths, and explore forgotten ruins in a flooded world.
If you aren't an Xbox Game Pass user, it is also coming to platforms other than those developed by Microsoft. You will also be able to pick it up for PlayStation, Switch, and on PC through Steam and the Epic Games Store.