We are entering a new era of sharing UGC content on the Roblox platform. For a long time, games and clothing were the only main forms of UGC content – but this is beginning to change. As Roblox expands, we are seeing the growth of a new group of extremely talented individuals with a variety of specializations, ranging from creating unique accessories to scripting intense gameplay mechanics to designing beautiful environments. Our goal is to ensure that all creators, regardless of specialization, have a platform to showcase their talents and contribute to the entire Roblox ecosystem. This began with expanding our Avatar offerings to include our community Catalog creators. Following on the heels of the UGC Catalog, we're building a new Studio Marketplace. By the community, for the community.
Why are we doing this?
As more developers and game studios join Roblox, we want to make sure that they are set up for success from the get-go. As we are working to expand the Marketplace's reach and capabilities, we want to share the guiding principles that are shaping our path forward.
Creating an experience is easy: We want any developer, no matter what their prior experience is, to be able to jump into Studio and instantly create engaging experiences using pre-made assets from the Marketplace.
Creation is iterative: The best products are made through trial and error and developing an experience on Roblox should be no different. We want to allow developers to iterate efficiently with tools and assets from the Marketplace.
Anyone can be a creator: Roblox is home to all different kinds of content creators. We want to make sure that all of these specialized asset creators have a first-class outlet to showcase their work and contribute to the ecosystem.
To achieve these principles, Roblox is focused on building fundamental technology that will equip creators with features around collaborative editing and core modeling tools. Our goal is to empower our community of creators to take the technology that Roblox is providing and extend it to serve the niche needs of unique developers.
What have we done so far?
Launch of Plugin Marketplace
At the end of last year, we introduced the first iteration of the new developer-focused marketplace by allowing a selected group of creators to create and sell specialized developer tools specifically tailored to the needs of their community. We started with tools because we identified them as the most direct way to enhance the velocity of the creation process. We talked to a handful of our developers to get their take on how community tools and plugins have helped their workflows. TCtully and Mightybaseplate, two developers of the game Arsenal, told us that "plugins like Data Store Editor make some of the hardest things to code, easier to use. Instead of manually scripting everything, I can easily visualize it."
Developer tools are essential to many developers. They save time and energy and greatly speed up efficiency. Erythia of Sonar Studios told us how community tools have helped her workflows: "I'm a developer with a variety of skills. Plugins help me navigate all the different tasks I have to complete, whether just speeding up the work or serving as a core piece of my development process! There's no limit to what plugins can be used for or the outside-the-box ways developers can utilize them. Plugins help my work process become faster, prettier, and higher-quality in the end."
Building a community around shared content has been the crux of Roblox's development environment since we started out, so we spoke to some of our plugin creators to ask them why they built their tools. Gigs4DX, the creator of the most popular building tool, discusses how their plugin was helping pave the way for newer developers to pick up on building in Roblox: "It became surprising when people, regardless of age or background, who weren't necessarily intent on making games, were picking the tool up. They'd use it to build for fun with their friends, but with so much practice through play, they became extremely proficient at creating all kinds of assets and environments – without even realizing how advanced they were."
Launch of Videos in the Marketplace
Another recent addition to the Developer Marketplace has been videos, a brand new offering in the marketplace and on the platform overall. With the Bloxys and the One World: Together at Home concert events serving as proofs-of-concept that videos can change the way that a Roblox experience can be consumed, we are expanding this technology to the rest of our community.
To seed the catalog of videos in the marketplace, we selected a handful of top video creators from the Roblox community to create short clips for all developers to use in their games. Clips include animated screens to keep players entertained while they wait for game elements to load, countdown screens to build anticipation before an exciting launch, and animated textures to liven up environments and scenes. The future of video technology will include everything to empower the creation, use, and sharing of videos on the Roblox platform. We hope that this will open the door for a new form of entertainment and experience on the platform as well as empower a new type of content creator.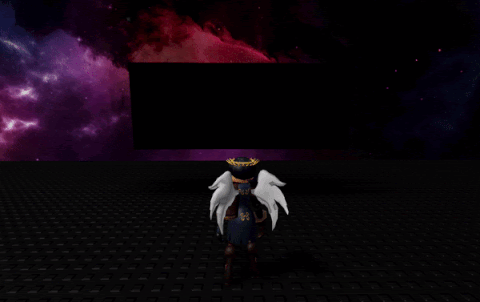 What's next?
Our community of creators has built awesome 3D models, development tools, and more, and shared them with each other in the Library. The new Marketplace is meant to take that existing foundation and build on it. We want to incentivize contribution for a new generation of not just game developers, but scripters, builders, artists, and more. Over the course of next year, the Marketplace will open up to all developers and allow the purchasing and selling of all kinds of assets including models, meshes, audio, and video.