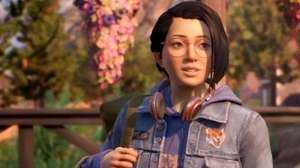 Square Enix Presents has wrapped up with the reveal of the next Life is Strange game, a look ahead at the future of Marvel's Avengers, and a few bits and pieces for Tomb Raider's 25th anniversary year.
On that, the show kicked off with a look at plans for Lara Croft's 25th birthday through the re-releases of old games and Lara Croft popping up in other titles, such as Fortnite. On that note, Croft Manor will be playable in a Creative level within the game next week.
There will also be a Tomb Raider cookbook. We will try our best to review this.