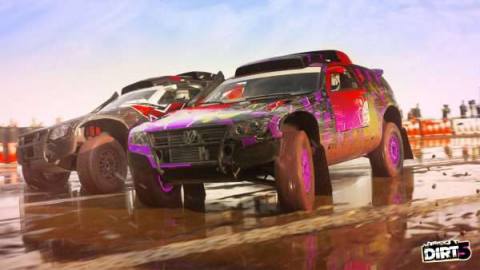 EA has made assurances that Codemasters will be allowed to retain its individuality and personality post-acquisition, in much the same way Respawn has.
Back in February 2021, we saw the completion of EA's $1.2 billion acquisition of Codemasters, the British studio group.
The acquisition had been in the works for a while, and EA even outbid Take-Two to get its hands on the iconic racing game developer. But as the deal came to its conclusion, there were concerns about EA folding the studio into its ranks, forcing it to be a more corporate entity.
Electronic Arts CEO Andrew Wilson has stated that the publisher doesn't intend to make the newly-acquired studio change, however, and that its goal is actually to encourage Codemasters' independence.
"Similar to Respawn, our orientation isn't to come in and take over Codemasters; our orientation isn't to come in and turn Codemasters into another Electronic Arts studio; our orientation is around the provision of opportunity," Wilson told MCV (via VGC).
"This industry is all about amazing, creative talent. And we see little upside in the indoctrination of that amazing creative talent. But we do want to provide them access to the things that we get by virtue of our position in the industry."
Wilson goes on to say that EA has an "amazing cupboard" that contains myriad IP, modern tech, marketing resources, and an in-built player base. He suggests EA is merely handing Codemasters 'a set of keys' to access these tools, much in the same way the publisher has with Respawn.
And it's a sentiment Codemasters CEO Frank Sagnier agrees with. "EA brings scale with its sales and marketing muscles, live services expertise, state-of-the-art analytics platform, EA access, EA Play, Origin – just so much wealth that EA brings in terms of their services," Sagnier told MCV.
The post EA will leave Codemasters to its own devices like it has with Respawn appeared first on VG247.