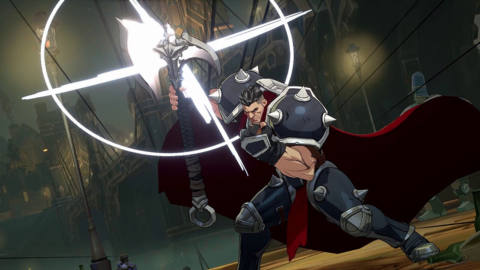 It's surprisingly easy to hop on board the hype train that encircles Project L – the elusive Riot Games 2v2 fighting game – in spite of the lack of information around it. At the time of writing, the only information we have to chew on is an all-too-brief video released at the tail end of 2021, that gives only a taste of a game so early in development it doesn't even have a name. Even so, in a mere six minutes, a massive portion of the global fighting game community have had their tastebuds primed, and their curiosity piqued.
This all begs the question – does Project L have what it takes to make it big in a genre filled with competitors packing decades of experience? Is there any substance behind the excitement, or is the groundswell around the game unearned? For those curious about Project L, let's dive right in.
If you were to boot up the aforementioned video (embedded above if you haven't seen it) you'll have been greeted by the beautiful shining domes of the Cannon brothers. These two have a long and impressive history when it comes to fighting games.
About Author