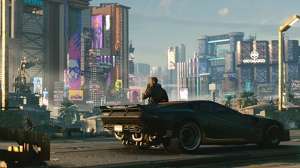 CD Projekt has issued a patch to Cyberpunk 2077 that modifies the braindances following an epilepsy warning.
This week, Eurogamer reported on UK charity Epilepsy Action's call for an urgent update to Cyberpunk 2077 in response to a warning the game could be a trigger to those with epilepsy.
CD Projekt RPG was branded a potential epilepsy risk in a high-profile PSA article published by Game Informer based on a pre-release copy of the game.