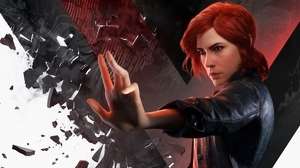 Owners of Control's Ultimate Edition have called for refunds on PlayStation 5, where the next-gen version of Remedy's stylish shooter will now launch as part of February's PS Plus line-up.
Some fans say they purchased the Ultimate Edition alongside their PS5 and have never downloaded or played Control on a PS4. The Ultimate Edition, as you may recall, is the recent version of Control which unlocks the shiny new next-gen edition on 2nd February.
Now these fans – who in some cases double-dipped on a second copy of the game to get its next-gen upgrade – have asked for their purchases to be refunded, since the first time they will get to play it on PS5 will be the same day it launches via PS Plus.