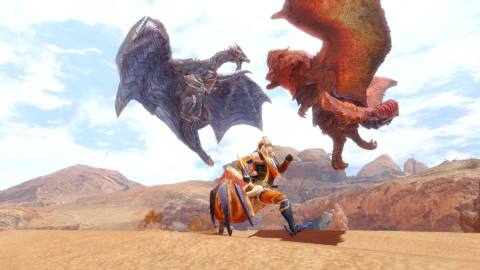 One of the bigger reveals at TGS this year has been the release date announcement for the PC version of Monster Hunter Rise. Capcom even offered a first look at the game's much sharper visuals on PC in a gameplay trailer, and announced a demo is coming this month.
But suspiciously absent from the blast has been any talk about cross-play with the Switch version, or cross-progression between the two platforms. Capcom did not even touch on the possibility of whether existing Switch players will be able to transfer their progress to the PC version when it arrives.
All of this isn't surprising, of course. Monster Hunter World launched on PC several months after consoles, and the game – to this day – doesn't offer either cross-play or cross-save. However, there might still be hope for Rise.