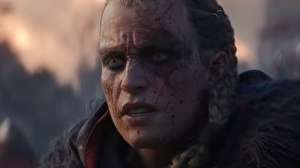 Ubisoft will release a big bug-squashing update for Assassin's Creed Valhalla today.
The game's 1.1.1 update is light on new features but heavy on fixes, with dozens of common issues crossed off.
Among those that stand out in a quick scan down its very long patch notes are solutions to the bug experienced by numerous people which saw them permanently stuck in their Halloween-esque Mari Lwyd disguise even after completing that quest arc.