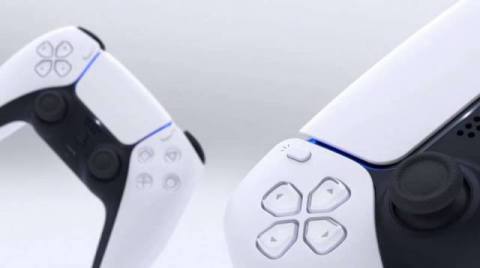 Apple has released iOS 14.5 for public beta testers today. Per The Verge, the most exciting feature in terms of gaming is controller support for the PlayStation 5's DualSense and the Xbox Series X controller. 
There's no confirmation on when the update will go live for everyone, but iOS 14.5 allows users to use the new-gen controllers for the latest versions of iOS and iPadOS. This is on top of the existing support of the last-gen controllers. While it might not be the most exciting news for some, having more controller options for mobile gaming (specifically for Apple Arcade) is always welcomed, not to mention getting extra mileage out of your kind-of-expensive gamepads. The new consoles have gradually found support outside of their platforms; for example, both controllers recently became playable on Nvidia's Shield TV for Android. 
iOS 14.5 will also introduce App Tracking Transparency, the ability to use FaceID while wearing a mask to unlock your phone, AirPlay 2 support with Apple Fitness+, among other features. Apple doesn't generally intermingle much with Microsoft and Sony, so it's nice to see the bridges extended like this as well as other examples, such as Apple TV's presence in both the PS5 and Xbox app stores. What do you think of the iOS update and how do you plan to use the controllers in your mobile gaming? Let us know down in the comments.
[Source: The Verge]