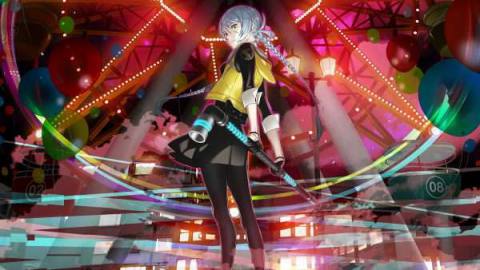 A few days ago, Spike Chunsoft tweeted a link to a website called Nine Eyes TV. Fans pieced together clues behind nine floating eyes on the site to find a hidden password: Nirvana Initiative. Spike announced AI: The Somnium Files – nirvanA Initiative, the sequel to AI: The Somnium Files, two days later. Now, AI Nirvana and its Collector's Edition are available to pre-order on Amazon.
The Collector's Edition costs $119.99 for the Nintendo Switch, PlayStation 4, and Xbox One. In addition to these consoles, the game will also be released for PC. Standard editions are also available for pre-order, but they only come with the base game. Free shipping and returns are also offered with these editions, though the biggest fans shouldn't need them.
This dreamy package includes a physical copy of the game (hence the console-specific listings), a 170mm tall PVC figure of AI-Ball "Aiba," an artbook full of concept art and illustrations, and the official soundtrack for the game. The artbook and soundtrack feature work from character designer Yusuke Kozaki and composer Keisuke Ito.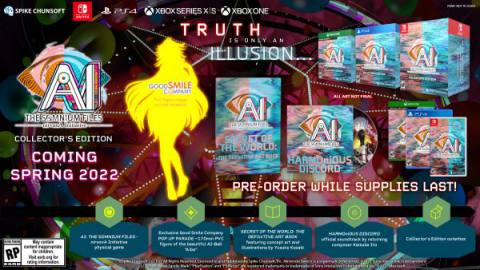 AI Nirvana stars Special Agent Mizuki, who has joined ABIS as a Psyncer since the events of the first game. She and AI-Ball "Aiba" set off to solve the mystery behind the "Half Body" serial killings. Apparently, the right half of a body was found six years ago without much of a lead on what happened to it. However, when the left half suddenly appears in the present, it's suspiciously fresh.
AI: The Somnium Files – nirvanA Initiative releases in Spring 2022. For those who haven't had a chance to play the original, it goes on sale often enough that you should be able to get it at a discounted price. Check the Jelly Deals website or Twitter for help looking for the latest sale!
The post AI: The Somnium Files – nirvanA Initiative Collector's Edition available for pre-order on Amazon appeared first on VG247.